When purchasing a vehicle, there are plenty of options to help you drive off with a ride that matches your budget and lifestyle. Buying a used car is one way to save money while never compromising on vehicle quality and performance. If you're curious about purchasing a used SUV in York, PA, you might want to know more about the buying process and its benefits. Read on to learn more about your Apple Subaru's stress-free used SUV buying process.
What Does It Mean To Buy a Used SUV?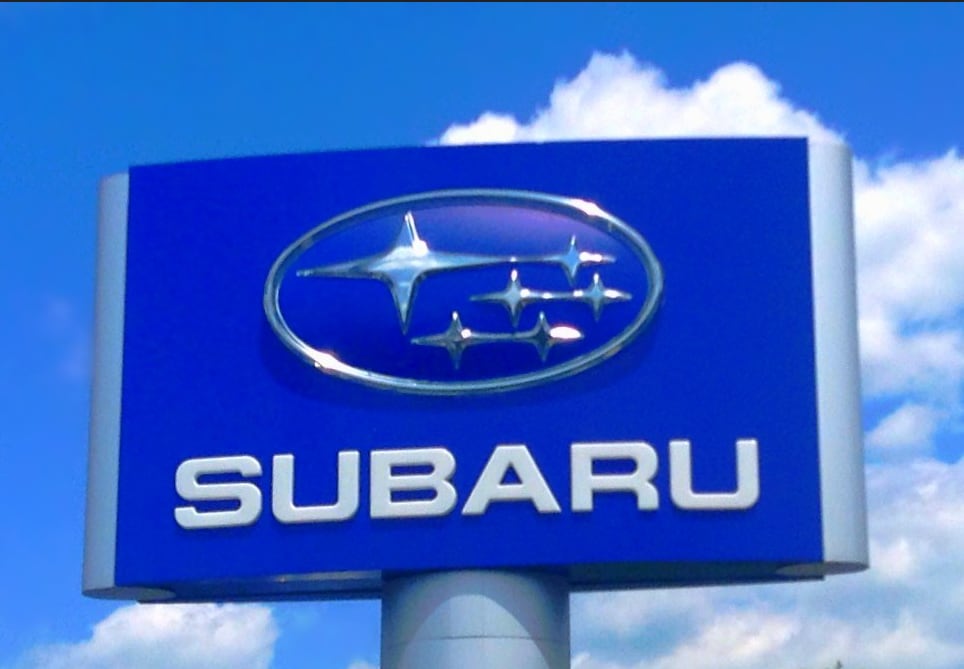 Subaru by Mike Mozart is licensed with CC BY 2.0
When selecting an SUV in York, you might decide between buying a new or pre-owned one. In this case, pre-owned simply refers to a vehicle that has previously hit the road with another driver. While each option has benefits, used cars can save money while never skimping on quality and safety. At Apple Subaru, our used SUVs go through an extensive inspection process, so you know that you'll get a dependable ride.
Financing Options
A quality used SUV may be closer than you think. Our dedicated financing center can help you create a personalized financing plan that meets your needs and financial limitations. You might be surprised at all the different auto loans you can qualify for, some of which might offer favorable terms and rates.
We'll talk you through your financial options, ultimately helping you secure credit approval that gets you closer to your dream ride. Consider filling out our finance application today to help us learn more about you and your needs. You can make an intelligent buying decision with more information about your options.
Benefits of Buying Used
Here are some benefits you might experience when you select a used SUV:
Pricing
It's no secret that used vehicles offer much lower prices than new ones. You can even find quality options under 15k at your York, PA, Apple Subaru. Not only that, but your used vehicle may come with fewer fees than a new ride, lowering your price tag even further. 
The other good news about your used vehicle is that, since it has already been on the road, most of its value depreciation has already occurred. With a new ride, your vehicle loses some value as soon as you pull out of the lot. For use, your car's best years are still ahead of it.
Special Offers
Many used SUVs quality for deals and promotions that can save you even more money. You can also explore special offers and coupons for vehicle service and parts. Before you buy, speak with your friendly Apple Subaru representative to learn more about all your cost-saving options. We're here to help you find the best deal.
Trade-In Options
Another benefit of buying used is that you can always trade-in your SUV for a different model. Whether you want to maximize your SUV's space for a growing family or simply want to try something new, Apple Subaru can help you value your trade and drive away with a great new option. If you're interested in beginning the trade process, our team can walk you through the steps and answer any questions you may have.
Extensive Inspection
Although they may be cheaper than going new, I don't think a used SUV will skimp on quality. Each of our pre-owned options undergoes an extensive inspection process to ensure that it can safely carry you and your family. If we find any issues, we'll make sure to fix them before the car even hits the lot. 
As a part of this process, we'll also do a vehicle history report, offering you more information about the SUV's previous driving history. We'll note any problems, including previous accidents and maintenance history. Want a copy of either the inspection or record report? We'll be happy to offer you one. We want you to feel comfortable in your used SUV.
Which SUV Is Right for You?
If you're considering purchasing a used SUV but don't know where to start, you can contact us to learn more about some key SUV features and options. For example, we can discuss seating options, fuel efficiency, entertainment and safety features, and any other options you might want in a vehicle. We can also discuss the differences between full and mid-size SUVs and crossovers.
 If you'd instead look through our collection of used SUVs by yourself, you can quickly gather some information to help determine what you like and don't in a ride. You might be surprised at how many of our SUVs meet your expectations. We want you to have it all in a vehicle.
Why Buy From Apple Subaru?
If you're considering purchasing a used vehicle in York, PA, Apple Subaru is the perfect choice to help you navigate your decision. Besides an extensive collection of affordable SUVs, we also have a variety of specials and programs that can lower your costs even further. On top of that, our friendly and knowledgeable staff is always here to help you with any questions or concerns. We're happy to walk you through the buying process so that you can focus only on picking your favorite option.
Not totally convinced that an SUV is for you? That's okay, too. We also have an extensive collection of new and used cars and trucks to help match your lifestyle. Schedule an appointment today and begin the process of finding your dream vehicle.
At Apple Subaru, there's nothing we love more than helping a customer find the right vehicle for them. With their cost-saving benefits, extensive options, and specials, used SUVs are an excellent choice for many buyers. If you need an affordable but reliable ride in York, consider stopping by your local Subaru dealer to see how much we can offer. We'll be here to guide you on your used vehicle journey.