Apple Subaru Tire Store of York, PA
At Apple Subaru of York, PA, we know our way around tires, especially when it comes to pairing your Subaru with the correct ones it was engineered to ride on. At our Tire Center, we offer all the major brands, and we can also assist you with all-season, summer/performance, and winter tire options. And when it's time for replacement, our expert Factory Trained Teams will properly mount and balance them to renew your vehicle's grip and ride quality.
You can have the most advanced Subaru available, with all the best features and options, but if you don't have the right tires, it won't be going anywhere. Let the tire professionals at Apple Subaru's tire center help you with all of your tire-related needs.
The Subaru 24-Month Tire Protection Plan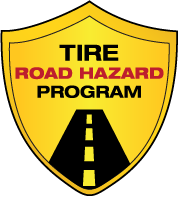 Our Subaru 24-Month Tire Protection Plan comes FREE with any tire purchase.*
24-Month Tire Protection*
Covers tire replacement or repair*
Complimentary Subaru Tire Roadside Assistance*
Redeemable at any Subaru retailer*
*Ask us about coverage terms and conditions.
Begin viewing tire options for your Subaru by clicking the button below.
Shop for Tires
The Importance of Good Tires
The area where your tires actually contact the road is very small, sometimes no bigger than the size of your hand. This makes it all the more important that they have adequate tread life and are in good condition to help ensure the safety and performance of your Subaru.
How to Choose the Right Tires for Where You Drive

Different climates have certain weather patterns associated with them. This means you may encounter different driving conditions throughout the year than someone with the same vehicle in a different area. Selecting the right kind of tires for the conditions you often travel in are crucial for your safety and how your Subaru handles the road.
So, how should you decide? Begin by determining your average driving conditions for the year. Is the climate warm all year long, or do you experience a combination of weather patterns with the possibility of light-to-heavy snowfall? After you analyze which climate conditions you commonly encounter, remember that seasonal extremes can occur, or you may travel to an area that has different conditions than what you're used to.
To help you make a more informed decision, here are some common classifications of tires - each with abilities suited for different climates and driving conditions. As always, we are happy to discuss tire options with you at our tire center, so you can make the best choice for your Subaru.
All-Season Tires
All-season tires are the most common type of tire available because they're capable of handling a wide range of road conditions, but not quite as well as tires dedicated to conquering specific road conditions or fitting into specific build formats. For example, all-season tires usually have longer tread life than summer or performance tires. The tread design of all-season tires and rubber compound work well in different driving conditions due to variable weather, hence the "all season" designation.  
However, since they're engineered for a combination of conditions, all-season tires are not tailored to provide the level of traction and abilities that summer or performance tires offer in warm and wet conditions, nor the grip and braking performance that winter tires have in cold, snowy or icy conditions. The good news is that tire manufacturers offer a spectrum of all-season tires - some handle certain elements better than others - so if you live in a moderate climate, we will help determine which ones are best suited for the conditions you usually drive in.
Benefits of All-Season Tires
Engineered to perform in warm, dry and wet conditions
Suitable in cold weather with light snowfall
Intended for year-round use
Longer tread life
Many variations available
Are Seasonal Tires Worth the Cost?
All-season tires can handle a wide variety of road conditions, but if you live in areas where extremely hot summers or extremely cold winters are common, it is definitely best to have seasonal tires. Going with all-season tires under all conditions may seem like the easier path to take, but that will always cost you more money in the long run because they aren't designed to take the form of wear and tear being thrown at them.
Go ahead and get wheels and caps for each tire set. Having the extra parts with the tires already on them in this way will make it easy to change your tires when the time comes.
Summer and Performance Tires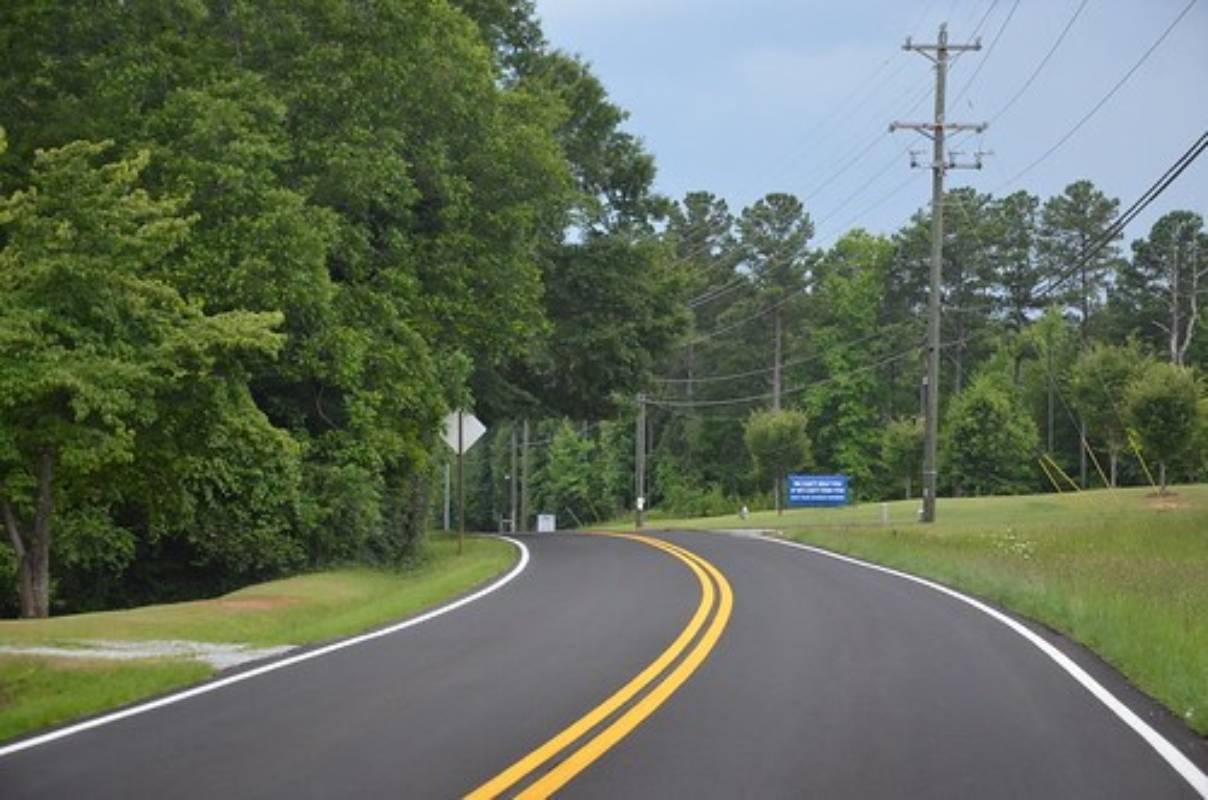 Summer tires are specifically designed to take the increased heat of the season without losing structural integrity. They have particularly good traction and braking ratings in dry and rainy weather.
Performance tires are geared more toward wet weather driving and are more speed capable and heat resistant than touring tires. Drivers who like to soup up and fine-tune their vehicles into a nearly racing format use these tires most often.
If you live where it is regularly warm all year long, summer/performance tires are ideal for your vehicle. The tread design and rubber compound of these tires are engineered to "stick" to dry roads better than other tire types, as more surface area per tire makes contact with the road. Most summer/performance tires also offer increased traction on wet roads. Some versions are designed specifically for high-performance vehicles and are even better equipped for speed, cornering and hard braking. Depending on your model Subaru and regional climate, you may want to purchase summer/performance tires for the warmer climates and seasons, but switch over to winter tires when temperatures drop and snowfall is probable.
Benefits of Summer and Performance Tires
Improved braking, cornering, and traction in warm climate conditions
Exceptional street traction
Enhanced performance in wet driving conditions
High-performance versions available for speed and agility
Winter Tires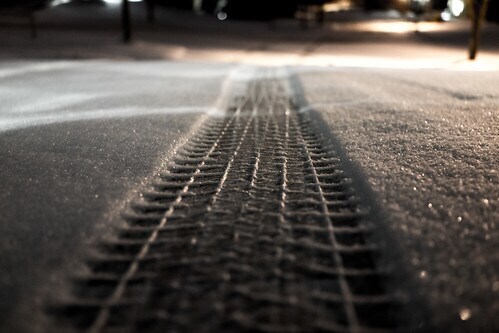 Image via 
Flickr 
by Kelly Burkhart
Winter tires are made with a different, softer type of rubber than the rest, refined to resist the impact of extreme cold rather than extreme seasonal or friction-related heat. They have deeper grooves but also sport tread lines meant to prevent ice and snow packing that can render tires useless in winter conditions. They are also designed to reduce sliding during turning.
You may want to start by asking someone who has driven with winter tires if they've felt more confident behind the wheel during wintery conditions. They will probably say that they have. The difference in confidence is attributed to the type of rubber compound and tread pattern of winter-specific tires. Winter tires are engineered to provide better grip in winter months than all-season tires, and especially more than summer and performance tires. But why?
The answer lies in what happens to other types of tires when the temperature falls near or below freezing. All-season tires work well in a combination of dry, wet and light-snow conditions, but, like summer/performance tires, their rubber composition hardens in cold temperatures. This makes them less effective for traction, braking and handling even if there isn't any snow on the road. Winter tires also have unique tread designs to cope with traveling over ice and snow.
Benefits of Winter Tires
Engineered to perform in cold temperatures, snow, ice and slush
Soft rubber compound improves traction
Increased stopping performance on snow/ice
Decreases sliding during turns
What's the Point of Winter Tires if I Have All-Wheel Drive?
It's common to think the Symmetrical All-Wheel-Drive System of your Subaru is enough to handle what winter brings, but it becomes less effective in slippery and cold conditions without winter tires. Remember, your tires are your vehicle's only point of contact with the road. Imagine yourself running through a mix of packed snow and ice with running shoes on, versus running through the same conditions with snow boots on. Which pair of footwear is more likely to help you keep your balance or prevent you from slipping? Having the right kind of tires on your Subaru maximizes performance and, most importantly, safety.
Should I Purchase Winter tires?
The general guideline: If you live in a region where temperatures reach near or below freezing for extended periods of time, winter tires are ideal because their rubber compound allows them to stay pliable and deliver ample traction. If you have experienced what it's like to drive with clenched hands on the steering wheel during frequent snowfalls, winter tires may bring calmness to your grip.
Is it Worth it For Two Sets of Tires?
Additional grip and safety are worth it, especially during snowy conditions. The cost of a set of winter tires has the potential of saving you much more, by helping avoid accidents due to slick winter driving conditions. Another way to look at it: Only half the year's amount of miles you drive will be on each set. By having a designated winter (cold temperature) setup, you will increase the lifetime of your other (warm temperature) setup when it's used during the warmer months.
Can I Use Winter Tires All Year Long?
We do not recommend using winter tires all year long. As temperatures rise in spring through summer, the soft rubber compound of winter tires tends to wear out faster than all-season tires on warm, dry roads. In the long run, it will save you money to use your winter tires only when the season calls for them.
If you decide to purchase a set of four winter tires, our factory trained technicians can properly swap them on and off each season with proper dismounting, mounting and balancing care. We want you to stay safe in the winter months and our team is standing by to assist you with a winter tire setup that's right for your Subaru.
You can browse by brand, size and type of tire by clicking the button below.
Shop for Tires
What Is Four Wheel Alignment? Does My Subaru Need It?
Four-wheel alignment is a Subaru alignment method used to perfectly calibrate and set the wheel angles of your vehicle. The computer scans your wheel setup with sensors and lasers, then sends the tire crew a set of adjustments that will put them in their proper positions. Properly aligning your tires will significantly increase the life of your tires, no matter what drive system or tire type you choose. Misaligned tires can cause increased tread wear and, in extreme cases, shaking that can do serious wheel, tire, and axle damage. Poor road conditions and daily driving can cause misalignment over time. If you've felt vibrations or your vehicle pulling to one side, a wheel alignment may correct those concerns.
Tire Pressure Monitoring System (TPMS) Light

If the TPMS light comes on and stays lit while you're driving, it is warning you that low tire pressure has been detected in one or more of your tires (excluding the spare). Tire pressure can drop when the weather changes from hot to cold, but it will also decrease if you have an air leak. You can check the pressure yourself. Watch the "Tire Pressure" video above for more information.
Remember, a flashing tire light may mean there is a malfunction with the TPMS system or a damaged sensor. You can bring your Subaru to our service center if you have a concern, and we can take care of that light for you.
CLICK BELOW AND SHOP SUBARU TIRES!