The 2023 Subaru Love Promise Community Commitment Award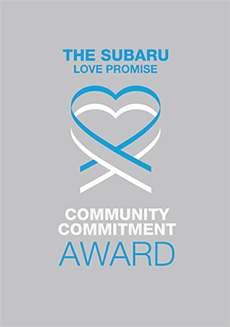 We've been nationally recognized for our dedication to our community and the Subaru Love Promise.
We're honored to receive the 2023 Subaru Love Promise Community Commitment Award. This award nationally recognizes Subaru retailers who are making the world a better place while demonstrating an outstanding commitment to supporting passions and causes in local communities. These efforts are focused in important areas such as the environment, community, health, education, and pets.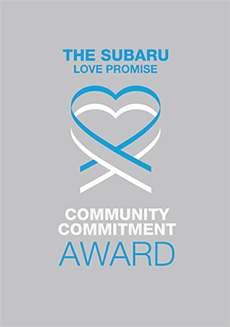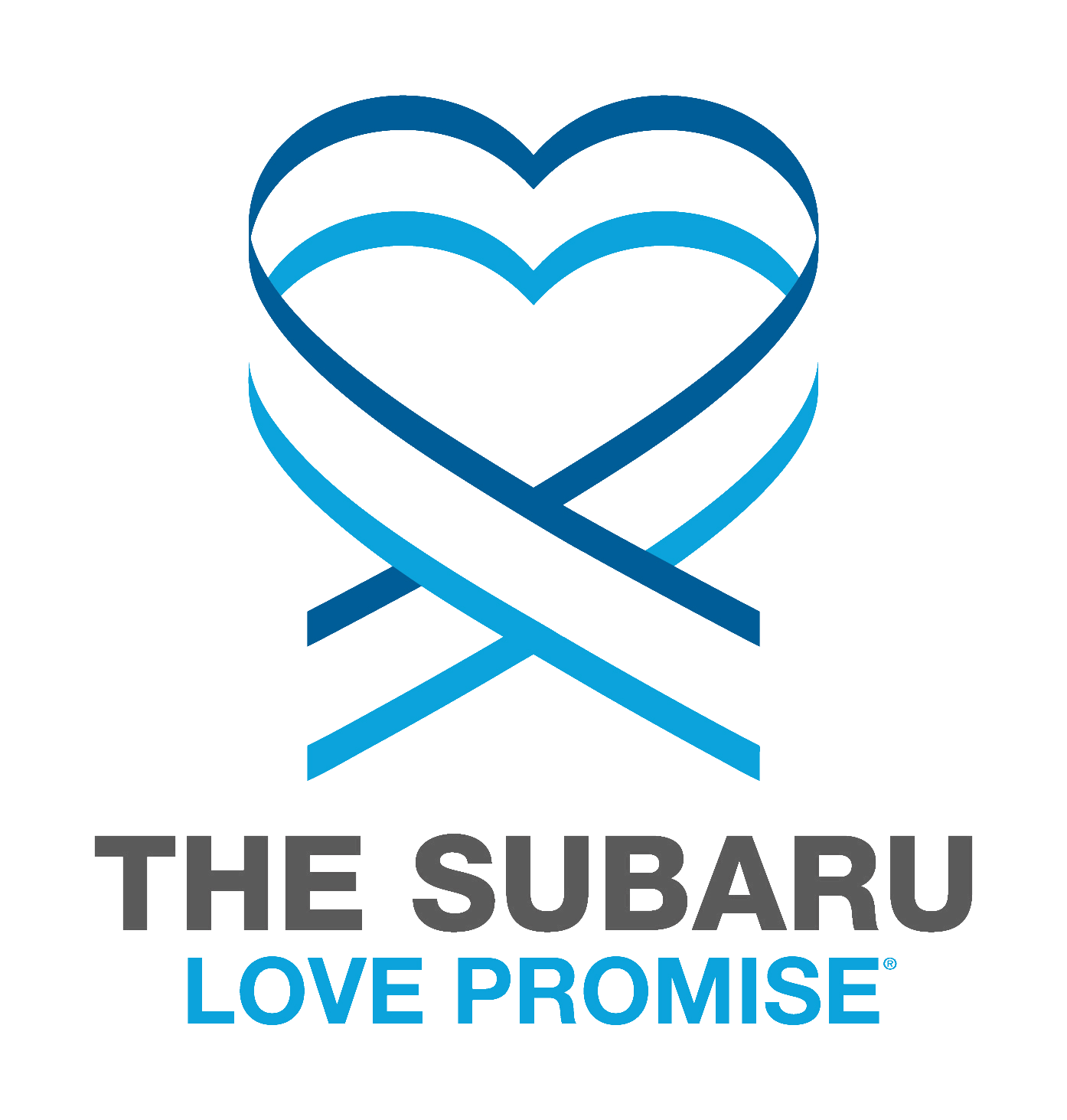 What is the Subaru Love Promise?
Subaru and our retailers believe in making the world a better place and the Subaru Love Promise is our vision of respecting all people. This is our commitment to show love and respect to our customers and to work to make a positive impact in the world.
How is Apple Subaru dedicated locally to the Love Promise?
Our Love Promise can be seen in various partnerships with local charities and non-profits. We're grateful for the opportunity, not only to be a part of our community, but to serve it as well. We believe that who we are is most evident in how we help others.
Love Promise Stories from Apple Subaru
Subaru and Apple Subaru believe in making a positive impact on the communities in which we live and work. We uphold that belief through our Love Promise Community Commitment. Every month, we select inspiring stories from customers and partners from around our area who strive to support our collective commitment and feature them here
Subaru Supports York County Food Bank - Kelly R
The York County Food Bank is incredibly grateful to Subaru for their amazing support through the Share the Love® Event. Most recently, the Food Bank received a donation over $18,000 to support our hunger relief efforts! The Food Bank's mission is to maximize access to nutritious food and resources that enhance food security York County. We could not do this without the incredible support of partners like Subaru!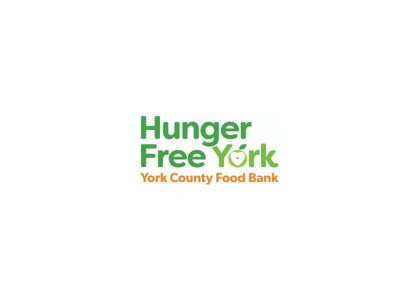 ---
PA Caring for K9's Adoption Event - Jill L
On April 22nd, our friends at Apple Subaru hosted PA Caring for K9's (PACK9) for an adoption event in their service center. It was a beautiful day and for the first time we were able to utilize the service doors which the dogs loved! PACK9 is an all breed, foster based dog rescue. We focus on pulling dogs from Georgia and Alabama where the euthanasia rates are high. The shelters down there cannot keep up with the amount of abandoned and neglected dogs. Being foster based allows the dogs to get out of their shelter kennels (where they usually shut down) and rebuild themselves in a home while they wait for their furevers. We were fortunate enough to have had one adoption at the event with many requests to meet dogs after! We are forever thankful for Apple Subaru and their continued support!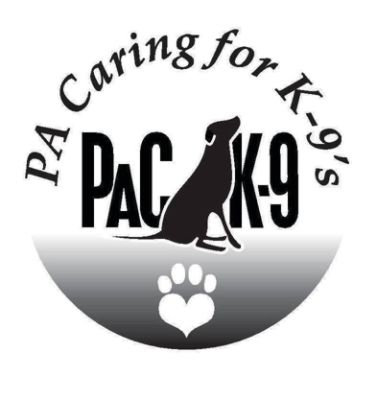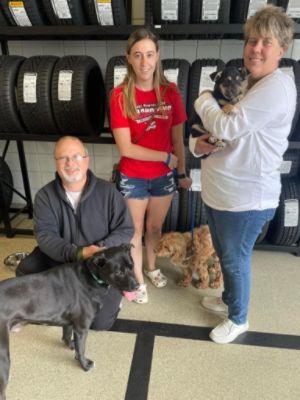 ---
Apple Subaru Goes Above and Beyond - Melissa M
Apple Subaru has gone above and beyond for Bell Socialization Services. This past year, Apple Subaru has held two sock and blanket drives benefitting the families and individuals we assist in our service programs. Thousands of socks and dozens of blankets have made a difference in the lives of our clients in our Shelter Services, Intellectual Disability Services, and Mental Health Services. The staff at Apple Subaru are compassionate and dedicated to giving back. Hundreds of families and individuals we serve benefit from their generosity and kindness. Thank you, Apple Subaru, for the million and one ways you give back.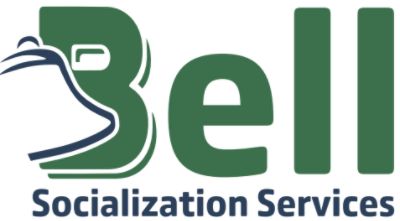 ---
Logos Academy Business Math Class - Kevin B
At Logos Academy, we have a class of 12th grade students who are learning about personal finance and business. Several of our students visited Apple Subaru on January 31 in order to learn more about the process of buying a car. Sean Fitzpatrick was super helpful. He answered the students' questions patiently. He helped them understand the advantages and disadvantages of either buying or leasing a vehicle. Both Sean and the manager, Doug Augburn, were super friendly and helpful. Sean and Doug, thanks for helping our students to be wiser and more informed consumers. Thanks for investing your time in our youth. Thank you for caring about the community. Sincerely, Kevin Brubaker -- a Logos Academy Teacher
---
Subaru Loves Pets Month - Jill K
During Subaru Loves Pets Month (October), Apple Subaru hosted PACK9 rescue for an adoption event. We set an adoption goal for the month and with their help in advertisement/marketing we were able to meet it! We had 31 dogs adopted during October, one for each day of the month including a double adoption! Apple Subaru graciously made a monetary donation for each dog adopted during the month. In addition, they also donated Subaru Bark Box toys and new pet owner kits for the adopters. We can't begin to express how grateful we are to Apple Subaru and their continued support.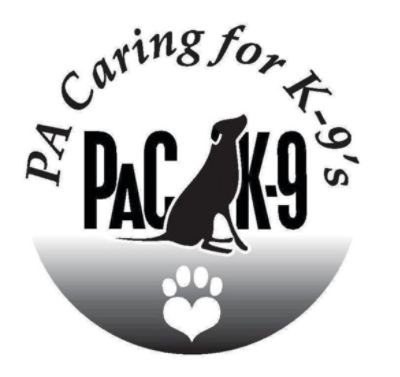 ---
PACK9 Rescue Adoption Event - Jill K
Apple Subaru (York, PA) regularly hosts PACK9 rescue during the year for adoption events. We kicked off October/Subaru Loves Pets month with an event on October 1st. We had two adoptions at the event along with a lot of foot traffic from interested and approved adopters which ultimately has led to more adoptions. We set a goal for 31 dogs adopted in October and so far we are on track! PA Caring for K9's (PACK9) is an all breed rescue based out of Pennsylvania. Our dogs come from high-kill southern shelters. We do not turn down dogs due to medical conditions. We have sponsored endless surgeries, disease/infection treatment, pregnant mamas and Heartworm treatment (which is very prevalent in the south.) PACK9 does not have a physical shelter location. All of our dogs and puppies are transported from the south to PA where they join their foster homes. Our rescue is a non-profit run completely by volunteers with full time jobs/lives and families outside of our organization. We rely heavily on the support of our community. We are very grateful to our friends at Apple Subaru. Their continued support over the years has helped us place numerous dogs in their furever homes and helped bring awareness to our rescue. We love our relationship with them and we are pretty confident that their customers and employees love the adoption event days too. I mean, who doesn't want to hold a tiny puppy, give a belly rub to a bully, hand out treats to the tri-pawds and love on some innocent souls.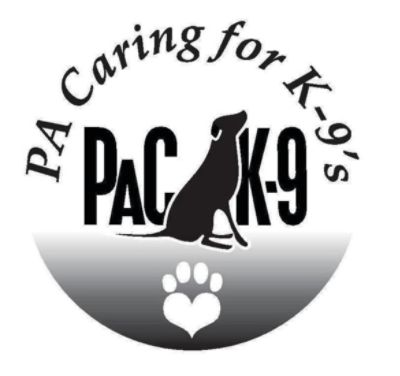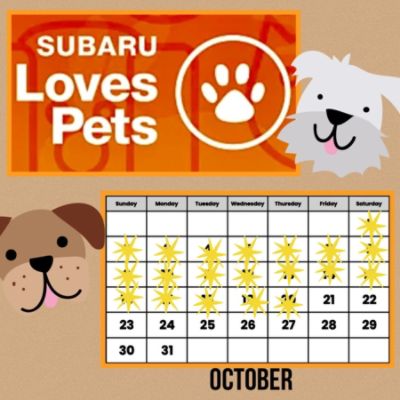 ---
York Homeschool Association Field Trip - Daphne M
York Apple Subaru Service Department Manager Scott Gable invited the York Homeschool Association to visit their service department to learn all about the care and services provided to their customers and the work performed on the vehicles that are brought in. Scott went into a lot of detail through every step of the tour and the students experienced a first hand and up close experience in witnessing the vehicles as they had work performed on them. We were also able to watch a vehicle alignment from start to finish. Scott took the time to explain to the students what was happening during each step of the process. This field trip was not only informative for every student that will one day own a vehicle, but we appreciated the experience for the students that wish to go into a mechanics profession some day.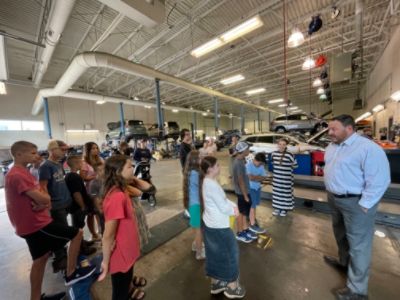 ---
Devers K-8 - Alynne H
Apple Subaru donated $500 dollars to six classroom teachers at Devers K-8. Mrs. Amend, Ms. Collins, Mr. Mayan-Abreu, Ms. Postetter, Mrs. Landis and Ms. Paules all received this donation to help them buy classroom supplies and materials. This gift will be used to enhance educational opportunities for students. Thank you, Alynne Hanson Principal Devers K-8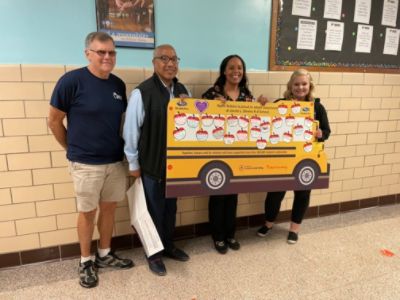 ---
Bell Socialization Service selected Apple Subaru for 2022 Business of the Year Award. - Douglas A
Apple Subaru and Bell Socialization Services has established a strong relationship. We all have the same philosophies and goals, to help the community. It is a great honor to receive this 2022 Business of the Year Award. Our team is looking forward to our growing relationship and making a positive difference in our community.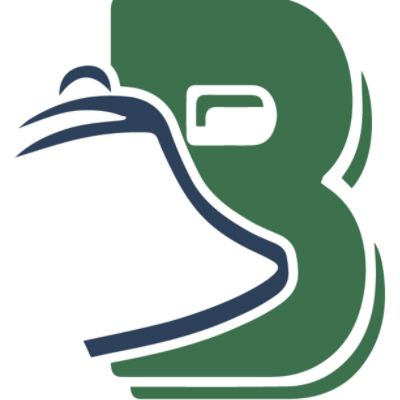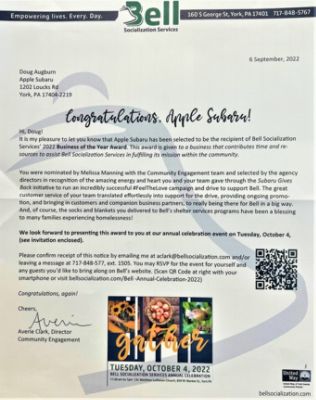 ---
Apple Subaru Gives Love and Hope to Cancer Patients - Chelsey H
On Tuesday, July 26th, the LLS Eastern Pennsylvania – Delaware Chapter and Apple Subaru had the pleasure of delivering 80 blankets and an abundance of lunch boxes packed with art supplies for the kids and patients of the UPMC Hillman Cancer Center at UPMC Memorial. Dwayne Jennett (Sales Manager), Michelle Garcia (Delivery Specialist) and Dennis Kuriak (Lot Attendant) from Apple Subaru were delighted to partake in this initiative. This kind gesture was warmly accepted by the hospital staff: Waynesha Scott (CCMA), Kandice Geiple (RN), Michelle Laughman (Sr. Practice Manager) and Anita Grove (Oncology Social Worker). Many thanks to everyone at Apple Subaru and UPMC Hillman Cancer Center for supporting LLS's mission to cure blood cancers and improve the quality of life of patients and their families.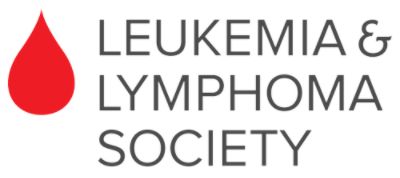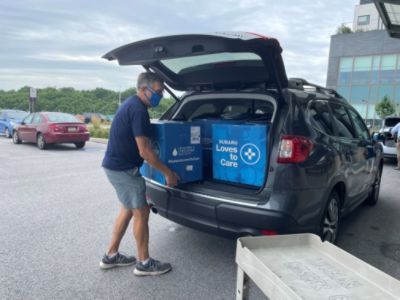 ---