Frequently Asked Questions
at Apple Subaru
Where Is Apple Subaru Located?
The Apple Subaru building is conveniently located at 1202 Loucks Road in York, PA, which makes us an easy drive away from Central PA Subaru fans visiting us from Shiloh, Red Lion, New Oxford and beyond. Get directions to Apple Subaru today.
What Are the Apple Subaru Hours of Operation?
The Apple Subaru Sales department is open during the following hours:
Monday -- Thursday: 8:30 a.m. to 8 p.m.
Friday: 8:30 a.m. to 6 p.m.
Saturday: 8:30 a.m. to 5 p.m.
Sunday: Closed
You can visit our Subaru Service center in York, PA, during the following hours:
Monday -- Friday: 7 a.m. to 6 p.m.
Saturday: 7 a.m. to 2 p.m.
Sunday: Closed
You can visit our Subaru Parts center in York, PA, during the following hours:
Monday -- Friday: 7 a.m. to 6 p.m.
Saturday: 7 a.m. to 2 p.m.
Sunday: Closed
How to Contact Nearby Subaru Dealer?
There are a few ways to get in touch with our team. You can contact Apple Subaru online or by giving us a call at the following phone numbers:
Main Line: 717-854-1800
Sales: 888-814-8263
Service: 888-814-8263
Parts: 888-814-8263
What Are My Subaru Financing Options?
Stop in at the Apple Subaru finance center to discuss all the possibilities that you'll have available. You can secure a Subaru lease nearby or apply your trade-in value toward a down payment on a new Subaru Outback. If you have the means to do so, you can also pay for a car in cash upfront.
Do You Offer Subaru Specials?
We're proud to help Central Pennsylvania Subaru enthusiasts get their dream ride for a more affordable cost. Browse Subaru specials online to get started, then stop in to save on a new Subaru Crosstrek lease or the Ascent price.
How to Estimate Monthly Car Payments?
We always love seeing customers stop in prepared and understanding how much they'd like to pay for a Subaru. Getting an understanding of monthly Subaru payments is important, so talk with our experts to get the assistance you need.
How to Apply for an Auto Loan in Central PA?
We make getting a car loan easy at Apple Subaru. Simply fill out a Subaru finance application online, or you can visit us to complete the paperwork in person. The choice is yours!
Can I Get Approved for a Car Loan Before I Visit?
Absolutely! Get a head start on the process by applying for auto credit online. You'll need to input some pertinent information like your address and income, in addition to details on the new Subaru SUV or used Subaru sedan you want to grab the keys to.
Can I Trade In a Vehicle at Apple Subaru?
We'd love to help you trade in a vehicle and put its value toward the Subaru model of your dreams. Or, if you prefer to sell a car in York, PA, we'll gladly to take it off your hands, as we're looking to increase our pre-owned inventory with vehicles just like yours.
Do I Qualify for Section 179?
If you own a nearby small business, you can benefit greatly from the Section 179 Tax Deduction. Build a fleet of Subaru vehicles and help your business increase productivity.
Is GAP Insurance Worth It?
We recommend drivers get GAP insurance, as it will cover the amount you owe on a vehicle and the vehicle's actual cash value in the event of an accident. You can purchase GAP insurance here or meet with our team to learn about some of the other Subaru service plans we have available. Feel free to check out our other Subaru finance products as well.
Before you begin Subaru model research or look into leasing a new vehicle, get all the answers to your questions with the comprehensive Apple Subaru FAQ list. The entire team at our Subaru dealership in York, PA, has helped compile this list of frequently asked questions we've gotten over the years. This way, you can be as prepared as you want before you stop in and meet with our Subaru sales, finance or service professionals!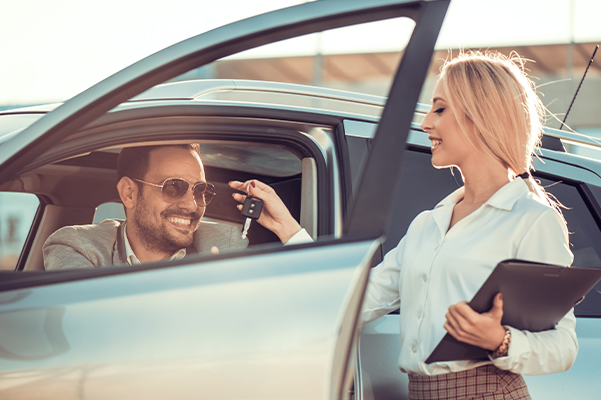 Apple Subaru
Local Car Dealership Selling New and Used Cars
Serving: York, PA
Local Phone: 888-814-8263
Directions to Apple Subaru
1202 Loucks Rd, York, PA 17404